When it comes to orthodontic care, getting any kind of treatment—whether it be braces, invisible aligners, or retainers—can get pretty pricey. For families or individuals with a limited or inflexible budget, it may be the reason why they don't seek treatment in the first place. However, there are numerous ways you can get the treatment you need at a quality family orthodontics , without busting your budget.
1. Create a Savings Plan
While this option may seem quite obvious, many people often feel that getting orthodontic treatment is a luxury or an added bonus to regular dental care, rather than a necessity. This is an unfortunate misconception about orthodontics because while regular dentist appointments are essential, the structure of your teeth is just as important.
As a result of this misconception, not many people save for orthodontic treatment, and as such, orthodontic care may feel out of reach or nearly impossible. The solution is changing the mentality surrounding orthodontic treatment and thinking of it as a long-term investment—much like saving for a house or car. While going to the orthodontist can be a larger expense in your budget, it is a worthwhile and beneficial investment. Not to mention that many orthodontic practices offer an additional discount for upfront payment.
Orthodontic care goes beyond having perfectly straight teeth and a pretty smile. There are several additional benefits of getting orthodontic treatment .
Benefits of Orthodontic Care
Prevention of tooth decay and periodontal disease
Increased functionality of jaw muscles
Reduced headaches and neck, shoulder, and back pain due to a strained jaw
Straightened teeth help maintain bone support
Easier cleaning experience
Increased confidence and self-esteem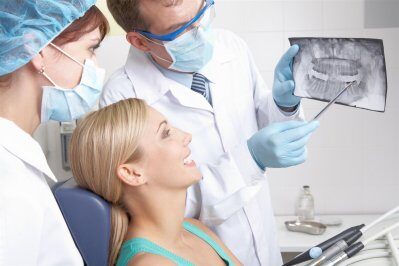 2. Ask About Payment Plans
It is common for many orthodontic offices to offer payment plans for patients who may not have health insurance. These payment plans offer flexible and affordable payment options which are a lot more cost-efficient than standard credit options. Additionally, orthodontic treatment is usually completed in no less than a year, so payment plans will usually offer 0% interest for financing.
To find out more information about affordable orthodontic treatment, or to schedule an appointment with one of our orthodontic specialists, contact Labbe Family Orthodontics at 410-267-7300. And remember— life is better with a smile!