Retainers are important pieces of hardware people often wear following braces treatment. After orthodontic braces treatment , teeth moved into new positions may not be stable. A retainer prevents relapse or teeth moving back into their original places. This is an important phase of treatment, but many people forget their retainers.
Labbe Family Orthodontics is a top orthodontist. We try to make all stages of treatment as comfortable as possible and answer the all-important question: "How long should retainers be worn after braces?" A retainer may be fixed or removable; the length of time it's worn and how often one needs it depends on an orthodontist's recommendations.
You'll always know when your retainer is in. However, it's really not hard to forget it. Here are some tips and tricks to make sure you wear it as much as possible:
Choose one place to keep your retainer. If you know it is on your nightstand, for example, you'll be reminded to put it in and be less likely to misplace it.
Clean it when you brush your teeth. It's more tempting not to wear a dirty or smelly retainer, so follow your orthodontist's advice for keeping it hygienic.
Keep reminders around the house. A post-it note where you're likely to look every day helps, but you can also remind yourself by email or a cell phone calendar.
Accept reminders from others. Your parents, spouse, siblings, or roommates may be more than happy to keep you on your toes.
Write down your orthodontic treatment instructions. This not only helps you remember the fine details but provides a place to look for reminders.
Always Remember Your Retainer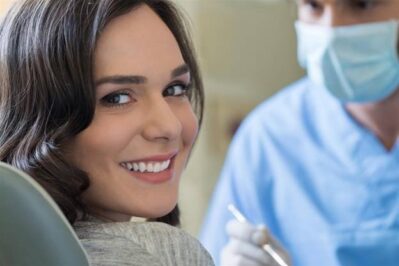 We're committed to treating patients as if they were family. Our team is also intent on helping people not lose their retainers, as they're part of a significant investment in restoring one's smile. The best place, of course, is in your mouth. Keep them in a box when not worn; otherwise, there's a greater risk of losing your retainer.
Also, follow a schedule for cleaning it. According to Colgate.com , a removable retainer is easily cleaned by soaking it in vinegar or water or using denture cleaning tablets in water. Daily brushing and flossing are important, as are regular visits to the dentist. You can even clean a retainer with a toothbrush and toothpaste, running it under the tap.
How Long Do You Wear a Retainer After Braces?
The retention plan varies with the patient. You may need a retainer for a week or six months full time, and then at night, but some people require it for a few years. You can usually take the retainer out when eating or playing contact sports, and when brushing your teeth.
Remember: "Life Is Better with a Smile"
Our slogan reflects the truth. A retainer protects your investment and smile, as it retains the perfection that braces have afforded. For more information on our orthodontic services, browse our website and call (410) 267-7300 to schedule an appointment today.