Few orthodontists are equipped with their own 3D printers. Even fewer manage to make fixing teeth a fun experience. At Labbe Family Orthodontics, you get the best of both worlds: great attitude and the latest technology.
"I have wanted to be an orthodontist since I was in 8th grade," says Dr. Labbe. His youthful passion shows through every time a patient steps into his office.
Once a teacher and staff member at Prince George's Hospital, Labbe now devotes his time to his local Maryland orthodontic practice, which serves both children and adults with the same level of buoyant enthusiasm.
Recognized as one of North America's top 125 orthodontic practices by The Schulman Group, Labbe Family Orthodontics has grown impressively since its founding over four decades ago. It now boasts four locations around Maryland—in Annapolis, Crofton, Bowie, and Greenbelt.
If you really want to be impressed, though, step into any of one of Labbe's four offices. There you'll see all the latest gizmos, such as ITero scanners that send intra-oral scans directly to an in-house lab where a 3D printer is waiting to create high-quality models.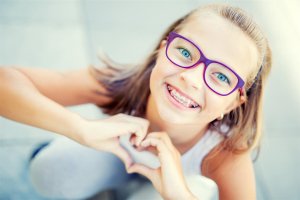 It's that kind of dedication to state-of-the-art orthodontic care that makes Labbe one of the best orthodontists in the country and, also, one of the top one percent of Invisalign providers in the nation.
One thing is clear: Labbe and his staff may take great joy in their work, but they also take their smiles very seriously.