How To Safely Whiten Your Teeth
Everyone wants a white, healthy-looking smile. That starts with taking proper care of your teeth. Choosing the best orthodontist for things like braces and other services can give you a jump start when it comes to a brilliant smile.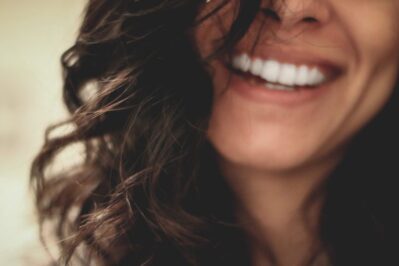 Beyond things like orthodontic care and braces for teeth, a whiter smile is definitely within your reach.
The good news? Teeth whitening products can be safe. The bad news? They aren't all created equally. It's important to know how teeth whitening works and which whitening options are the best, as well as some possible side effects.
So, what's the best way to whiten teeth? Before we find out, let's talk about what causes tooth discoloration in the first place.
What Causes Tooth Discoloration?
Despite your best efforts for a brighter, whiter smile, you might notice that your teeth have discolored over the years. This can happen even if you have great oral hygiene habits.
Teeth can discolor for a variety of different reasons. There are three main causes to take into consideration. These include:
1. Extrinsic discoloration: This occurs when the outer layer of your teeth becomes discolored from your lifestyle and the things you eat. Things like coffee, wine, and even smoking can cause extrinsic staining.
2. Intrinsic discoloration: Intrinsic discoloration occurs when the interior part of your teeth starts to darken or develop a tint. This is often caused by things like an over-exposure to fluoride as a child, but it has a variety of potential causes to take into consideration.
3. Age-related discoloration: Just as your body changes when you get older, so do your teeth! Enamel tends to wear out and get thinner with age, which makes it easier for extrinsic discoloration to take place. Your teeth can also become weaker and may chip, which can cause discoloring, too.
How Does Teeth Whitening Work?
Before you decide which teeth whitening method is right for you, it's important to know how the whitening process works.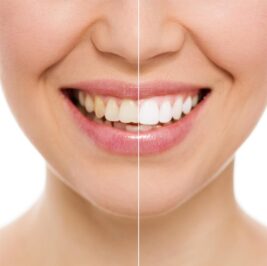 No, it's not a magic solution—it's actually quite scientific! Whether you decide to whiten at home or get the procedure done by a professional, there are two different ways to whiten:
1. Bleaching: Bleaching treatments can often change the color of your teeth by several shades, which is why they're so popular. Most bleaching solutions contain either hydrogen peroxide or carbamide peroxide. Both of these ingredients can remove surface stains and deeper stains.
2. Non-bleaching: Non-bleaching solutions to teeth whitening usually involve some type of abrasive. There are whitening toothpastes that contain these abrasive ingredients, as well as professional procedures that use abrasion and polishing to remove surface stains.
Not everyone has the same results when it comes to things like whitening strips or professional procedures. Some may experience whiter teeth than others. It all depends on the staining already on your teeth, as well as factors like age, the health of your teeth, etc.
So, now that you know how whitening works, you can learn the best way to whiten teeth.
What Are The Best Whitening Options?
Most whitening options are safe, whether you whiten your teeth at home or seek out the help of an orthodontist, but it's very important to follow the directions closely if you're whitening on your own and to choose an orthodontist you can truly trust.
Some teeth whitening products can help to strengthen your teeth when they're used properly. A few of the most common options for whitening include:
Whitening toothpaste
Whitening strips
Professional in-office whitening
Whitening trays
Bleaching rinses
Which option you choose is up to you. Many times, people make a selection based on cost. Obviously, getting an in-office treatment will cost more than a whitening toothpaste, but it can also be more effective and whiten your teeth quickly, rather than over a long period of time.
Other factors include how discolored your teeth are, the type of discoloration you're dealing with, and your general dental history. Talking to a professional about your options can help to give you peace of mind, and you'll learn a bit more about several different whitening approaches. At Labbe Family Orthodontics, we're always happy to discuss the most effective and safe whitening options.
What Are The Risks Of Teeth Whitening?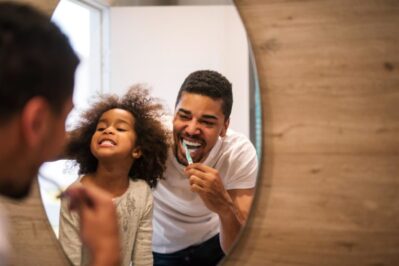 While teeth whitening is generally safe as long as you use trusted ingredients the right way, there are some potential side effects to consider. Two of the most common side effects associated with teeth whitening include:
Gum irritation: If you're using an over-the-counter teeth whitening product, the ingredients might come in contact with your gums and create a bit of irritation. It usually isn't anything serious, and it's not too painful. When you stop the treatment(s), the irritation will subside.
Increased sensitivity: Some people complain about tooth sensitivity after a whitening treatment. If you have sensitive teeth already, this could be even more of a problem. While the sensitivity should balance out once the treatment is done, you might benefit from certain oral hygiene products designed to strengthen and soothe sensitive teeth.
The good news about these side effects is that they'll usually go away once you're done with your whitening treatments. With this in mind, understand that whitening treatment need to be spaced out. You should also avoid trying whitening treatments if you're currently going through any kind of serious work on your teeth or if you have oral health issues that need to be addressed.
Orthodontic Services For A Whiter Smile
If you're considering teeth whitening, braces, or other ways to make your smile look healthier and brighter, look no further than Labbe Family Orthodontics. Our family name doesn't just stop with our staff. We always treat our patients and potential patients like family, too.
It's easy to feel a little nervous when you're receiving orthodontic treatment, which is why we take a gentle, family-style approach to everything we do.
So, whether you have questions about teeth whitening or other orthodontic services, we hope you'll consider becoming a part of the family at Labbe Family Orthodontics. We'll be happy to set up an appointment that works with your schedule and offer you the best options when it comes to the brilliant smile you deserve.