Headgear: An Overview
While braces and clear aligners can straighten teeth that are out of alignment with each other, headgear allows your family orthodontist the ability to correct the way the teeth come together and align the jaw for the best possible smile. Bringing the bite together properly is also important for good oral health.
If your orthodontist recommends headgear, it is helpful to understand what the purpose of this appliance is, how it works, how to care for your headgear, and what to expect during this common orthodontic treatment.
What Is Headgear?
Headgear describes an appliance that is worn on the outside of the mouth to apply gentle pressure, which can dramatically change the way teeth come together. When used during the early years, it can even guide the growth of the jaw.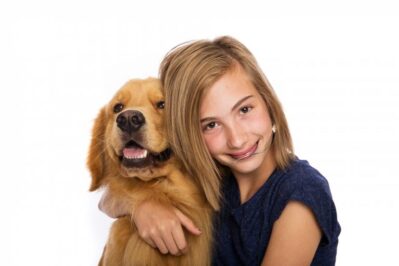 Most headgear consists of three parts:
The facebow (or J hooks) which are attached to bands on the upper and lower molars and extends to the outside of the mouth and around the face.
The headcap, which consists of straps which secure the facebow to the head comfortably and safely.
Attachments, which may be elastic bands, rubber bands, or springs that join the facebow and the headcap together in such a way as to provide the right pressure to move the upper teeth (and jaw) back in line.
Why Is Headgear Necessary?
Usually, headgear is needed to correct overbites or underbites, especially in children ages 7-13. In general, when the jaw or bite needs to be corrected, and especially while the jaw is still growing, headgear may be the best choice.
In preparation for or in combination with children's braces, the appliance can:
Hold the upper jaw in place while the lower jaw grows into a better position.
Move upper molars farther back to help correct an overbite and improve spacing.
A facemask, or reverse pull headgear, corrects underbites by applying pressure in the opposite direction to move teeth forward.
The technical term for these types of serious bite issues is malocclusion, which simply means that the teeth do not mesh together normally. If left untreated, problems with chewing food, speech challenges, and oral hygiene issues might develop.
How Long Will A Child Wear Headgear?
The answer will depend very much on what type of problem is being corrected, but, in most cases, headgear is worn 12-22 hours per day for 12-18 months. If the appliance is not worn at least 10 hours per day, there will be little progress but the hours spent wearing headgear do not need to be constant.
Headgear can usually be removed for several hours provided the daily goal is being met. Your orthodontist will let you know exactly how long and for how many hours per day the appliance should be worn.
What To Expect When Getting Headgear
Consulting with your family orthodontist will help prepare you or your child for the exact treatment planned, but these basic tips will help prepare your family for having headgear in the house:
Expect some tooth soreness after the headgear is fitted, especially when touching the teeth together or chewing. Eating soft foods and taking ibuprofen, naproxen, or acetaminophen will help ease this temporary discomfort.
Depending on the type of headgear and the severity of the problem being fixed, it might be possible to wear the orthodontic headgear only in the evening and while sleeping, to meet the number of hours your orthodontist recommends.
Especially with young children, it might be recommended to gradually increase the hours of wearing the appliance until the goal time per day is reached.
At regular visits, the tension on the headgear will be adjusted, which may cause tooth or jaw soreness afterward, as the angle is changed or pressure is increased.
You should not play sports while wearing the appliance.
You may be asked to keep a log of the hours the headgear is worn.
While headgear should be removed when eating, it can remain in while drinking with a straw.
When To Talk To The Orthodontist
The molars (back teeth) might become loose—this is normal; however, if there is severe pain, you should report this to your orthodontist's office immediately.
If a band comes loose or the headgear suddenly does not seem to fit, it is important to see your orthodontist right away or progress made might be lost.
When the adjustments are complete, headgear might still be worn to keep the jaw in place until it stops growing.
In rare situations, minor surgery might be recommended to improve the results or speed up the process.
Your orthodontist will determine when to have braces fitted if that will be the next step toward a winning smile.
Helping Your Headgear Help You
In order for your appliance to provide the best results, there are a few rules to live by when wearing headgear:
Follow your individualized instructions and consistently wear your headgear for the recommended times of day.
If you normally wear your headgear at night, and you miss a night, make up all the hours the very next day. Missing one night without making the time up can set progress back an entire week!
Keep in mind that every hour missed will set back progress and increase the amount of time that you will need to wear headgear.
Fast progress can be made at a young age, so starting early is the most efficient way to change a growing issue.
There is no such thing as wearing the appliance too much, as long as you remove it to eat, play sports, and to clean.
Clear braces or even Invisalign trays might be a follow-up treatment to improve minor tooth alignment after the headgear phase is complete.
How To Clean And Maintain Your Headgear
Depending on what type of headgear you have, your orthodontist may have specific instructions for care and maintenance, in addition to these general guidelines:
Brush your teeth as often (or more often) than you did before treatment, paying particular attention to removing any food particles around the bands and hooks.
Floss as your orthodontist recommends. You may need to avoid certain spaces between teeth to avoid loosening the bands.
Brush the parts of the facebow that are inside your mouth with a toothbrush and toothpaste or wash the metal parts with clear antibacterial soap and rinse well before replacing.
The straps and other parts of your headgear should not need to be washed regularly. If they do become stained, wipe with a damp cloth or follow your orthodontist's cleaning instructions.
When removing your headgear, detach the elastic strap first by unlocking it from the bow, in order to protect your eyes and put less stress on the appliance.
Getting Ahead Of The Game With Headgear
While wearing headgear takes a little getting used to, understanding the amazing way it can improve overbites or underbites while the jaw is still growing might have you searching for an "orthodontist near me." Before you trust your child's smile to the closest one, contact us at Labbe Family Orthodontics.
The experience our patients have at our office is fun and upbeat and helps them build confidence in themselves and in their family orthodontist. Our caring team treats you like family and can't wait to meet you at one of our convenient offices in Annapolis, Crofton/Gambrills, Greenbelt, or Bowie. Schedule a consultation to find out if the time is right for your child to get ahead with headgear!