Do Braces Increase The Risk Of Cavities?
Braces are a valuable orthodontic treatment for both children and adults. Whether used to improve dental health or just to create a better smile, millions of people have been well-served by a set of braces. If you have misaligned teeth and would like to consider the possibility of braces, the team at Labbe Family Orthodontics would be happy to help.
While there are plenty of positives to highlight with regard to braces, it must be said that there are drawbacks to be noted. One challenge faced by those with braces is maintaining proper oral hygiene. Simply put, the brackets and wires that make up a set of braces make it more difficult to keep your teeth clean. If your oral hygiene slips while you are wearing braces, it will become more likely that cavities could develop.
To be sure, there is a lot to consider when trying to decide whether or not braces make sense for your situation. The best way to proceed? Simple—talk to your local orthodontist and get an expert opinion.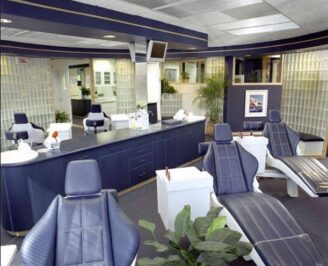 If you have been trying to find an orthodontist in the Annapolis area, your search is over. At Labbe Family Orthodontics, we strive to make your visit as fun and relaxing as possible. When you stop by to discuss our orthodontic services, you'll feel like family from the moment you step through the door. With locations in Annapolis, Bowie, Crofton, and Greenbelt, we are proud to serve patients from throughout the region. Contact us today to get started!
An Elevated Risk Of Tooth Decay
The purpose of braces is to shift teeth into a proper position. To accomplish this goal, brackets and wires are used to create a framework which gradually moves the teeth where they need to be. This is a great system; however, it does create an environment where food particles can become trapped in the mouth. Allowing food particles to remain in the mouth is likely to promote tooth decay over time, and cavities may be the end result.
Good Habits Are Crucial
The first step in the fight cavities is to maintain good oral health habits while your braces are in place. Proper oral hygiene with braces is extremely important, as it can help you fight off tooth decay.
Brushing once in the morning and again at night is a good schedule for most people without braces, but caring for your mouth may require more for as long as the braces are in place.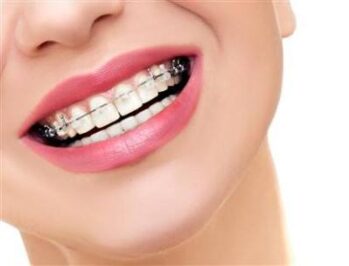 Also, your brushing practices will need to be more thorough when you are working in and around braces. It's pretty easy to access all of the parts of your mouth when brushing without braces, but adding brackets and wires makes the process more challenging. It will be necessary to take your time, work carefully, and make sure the job is done right.
Treating Cavities While Wearing Braces
Unfortunately, it is possible to wind up with cavities while you are wearing braces, even if you are diligent with your oral hygiene. At first, braces and cavities could be seen as a pretty bad combination. Fortunately, there is good news here—you can have cavities filled while you are wearing braces. There is no need to wait until your braces are removed to have your cavities filled, as there are plenty of options for having it done right away.
In many cases, it will be possible to fill your cavities without having to alter the braces at all. This is going to depend, of course, on the location of the cavity or cavities. Some patients will need to have a portion of their braces temporarily removed while a cavity is filled if the braces prevent the filling work from being completed properly. However, the braces will be replaced shortly thereafter. It would be great to make it through your braces-wearing period without needing to have any cavities filled, but treatment is certainly possible if the need arises.
The Invisalign Option
If you are concerned about the possibility of winding up with cavities as a result of wearing braces, you should be aware that there is another option. Instead of metal braces, you could opt for Invisalign. These are clear aligners which will work to straighten teeth without the downsides that come along with braces. Not only will you be able to avoid getting food particles stuck in your mouth, but you also won't have to wear noticeable metal braces for an extended period of time. Since Invisalign aligners are virtually invisible, you can wear it during your day to day life without most people even noticing.
There are a few things to think about before opting for Invisalign. First, you need to be honest with yourself about your commitment to wearing the aligners for 22+ hours per day for the duration of your treatment. The big advantage of Invisalign—the fact that the aligners can be removed from your mouth at any time—is also a potential drawback if you aren't disciplined. You need to wear the aligners consistently if they are going to achieve the desired results in the end. It's great to be able to take your aligners out for a meal, but they need to go right back in when you are done!
We Can Help
At Labbe Family Orthodontics, we understand that many people are a little hesitant about orthodontic treatment for one reason or another—which is why we work so hard to make this a friendly, welcoming place. We want you to feel like family because we truly do care about the outcome of your care. No matter what kind of treatment you trust us to perform, we will always do our best to meet and exceed your expectations.
Thank you for taking the time to visit Labbe Family Orthodontics. No matter what your orthodontic needs may be, we would love to hear from you. Contact us today to schedule an appointment!