Ceramic braces have advanced significantly in the few decades they have been in use. This approach offers similar results to metal braces, with a more visually appealing appearance. Using clear or tooth-colored brackets allows the same bite-correcting power as traditional braces with less visible metal.
Of the more than four million people currently wearing braces in the United States,1 many are choosing this option. The best orthodontist for your family will base his or her recommendation on the issues to be corrected, the age of the patient, and individual preferences or needs.
Being confident you are taking advantage of the most advanced orthodontic treatments available will make you smile wider—and life is better with a smile! Ceramic braces are available at all of our Labbe Family Orthodontics locations, so let's explore this exciting option.
What Are Ceramic Braces?
These braces have brackets and wires just like traditional braces, but they make use of modern materials to allow them to blend in with your smile. The brackets are clear or colored to match your teeth, allowing ceramic braces with white wire to become almost invisible.
This technology corrects more severe bite alignment issues than Invisalign or other clear tray methods, taking advantage of the firmly affixed brackets and guiding wires to achieve amazing results. Ceramic braces may also be used on just the front-facing top teeth, in combination with metal braces on the less visible lower and back teeth.
Will Ceramic Braces Become Discolored or Stained?
There are a number of ceramic braces reviews which mention an issue with staining. The earliest types of ceramic braces did tend to stain, but improvements to the technology have greatly reduced this concern. With proper care, staining should not be an issue.
Are Ceramic Braces the Best Choice for You?
After a free consultation, our orthodontists will guide you in choosing the best braces for your individual needs. When considering ceramic braces vs. metal, these may be the key factors:
• Age. Ceramic braces are most often recommended for teens and adults.
• Involvement in sports. Metal braces are still the pinnacle of durability, and they may be recommended for those engaging in contact sports.
• Mouth sensitivity. Some patients report more irritation from metal braces, while others report the same issue with ceramic. Individual sensitivities may guide the decision.
• Cost. Ceramic braces are somewhat more expensive than traditional metal braces.
• Degree of correction needed. While ceramic braces are almost as strong as their steel counterparts, metal might be required to correct certain conditions.
There are very few disadvantages of ceramic braces vs. metal, and both work by the same principles, allowing effective correction of most orthodontic issues. The increased cosmetic appeal of ceramic braces may be the deciding factor.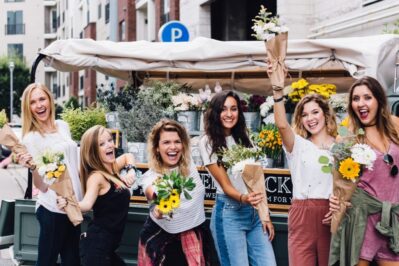 More Clear Advantages from Labbe Family Orthodontics
When you come by and visit at one of our four Maryland locations, you can trust us to treat you like family. We strive to make your visit pleasant and fun, and we offer accelerated treatment plans that feature ceramic braces and other smile-enhancing solutions.
With offices in Annapolis, Bowie, Crofton/Gambrills, and Greenbelt, we might be the nearest orthodontist, as well as the best! Call today to set up your free consultation, learn more about your options, and start sharing your best smile sooner than you may think.
Source: