Are You A Candidate For Invisalign?
According to PR Newswire, in 2012, Invisalign contracted with the insight and strategy company Kelton Global to ascertain exactly how much emphasis people place on a pretty smile.
They tagged it "The Smile Survey," and the results may surprise you.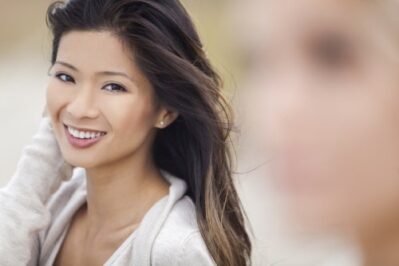 Nearly half of the participants questioned stated that they would not engage in a second date with someone who neglected their teeth, and more than half felt that bad teeth were a huge liability in a job interview.
For anyone whose teeth need improvement, that's two strikes right out of the starting gate.
The results are telling – Americans care about first impressions. And few things leave a worse first impression than an unattractive smile. Luckily, there's an Invisalign orthodontist at Labbe Family Orthodontics who has an easy fix.
What Are The Advantages Of Invisalign?
You don't need a magic wand to fix your smile's imperfections; you just need an experienced orthodontist. But if you opt for the Invisalign method of fixing gaps, overlaps, and many other imperfections in your teeth, the results will stun you.
Compared to stainless steel or titanium braces, Invisalign has numerous advantages:
As their name suggests, Invisalign braces are nearly invisible. Because they're composed of a clear, plastic material that's specially made to fit your teeth, Invisalign won't mar your smile.
When you choose Invisalign over traditional braces, you'll be able to eat whatever you want whenever you want without worrying about getting food stuck in your brackets.
Invisalign aligners can be taken in and out at will. This means you can slip them off when playing sports, having a meal, or getting a cleaning, then put them right back in afterward.
Unlike steel braces, Invisalign does not have sharp areas that can poke and prod your gums and the sensitive skin on the inside of your mouth. Invisalign aligners are much less uncomfortable yet afford the same startling results as their bulky steel counterpart.
Because each set of Invisalign aligners is custom-made to fit the individual, these correctors are comfortable to wear for long periods of time.
The unique method of fitting Invisalign aligners makes them suitable for anyone from children to adults.
So, if you're looking for a teeth straightening method that doesn't dictate how you eat and how long you have to brush, Invisalign might be for you.
Who Can't Wear Invisalign?
Most people are candidates for Invisalign, but exceptions to this rule may include the following:
Patients who smoke and are unable or unwilling to stop during treatment may not be able to wear Invisalign. Smoking may cause discoloration of the aligners, making them appear stained and unattractive.
Anyone who may not possess the motivation to wear the aligners at least 20 hours out of every day may not be a good candidate for this method. As an Invisalign client, you have much more control over your treatment, but it's vital that you follow the instructions set forth by your orthodontist. Not wearing your aligners enough may result in expensive mid-course corrections to even out your treatment.
Children who are too young to follow the necessary steps involved in caring for their Invisalign aligners are not good candidates.
Elderly clients who may not possess the manual dexterity required to take the aligners on and off are also not good candidates. Neglecting the basic orthodontic care required to remove the aligners and clean the teeth beneath can lead to decay and further complications.
Invisalign For Teens
Invisalign for teens offers aligners that are similar to those worn by adults. By using Invisalign as opposed to getting braces, your teen won't have to compromise on playing sports or wind instruments. They can simply remove their liners when needed and replace them immediately afterward. Your teen will be happy to learn that food concessions aren't needed either. Popcorn is always a go, and so are corn on the cob, apples, and other mouth-watering yet braces-forbidden foods.
Invisalign for teens is also a great way to help shy kids grow their self-esteem. As their teeth become straighter and better formed, you may notice your teen smiling more–the nearly invisible aligners work their magic inside the mouth and out.
Which Dental Problems Can An Invisalign Orthodontist Cure?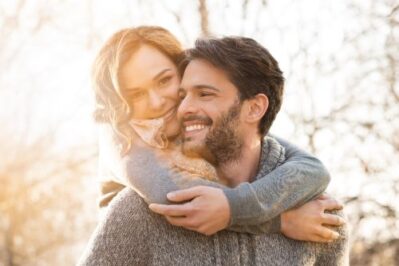 Invisalign is recommended as a corrective measure for a myriad of orthodontic problems, some of which are listed below:
Overbite
Underbite
Gaps
Overlapping or Crowded Teeth
Open Bite
Crossbite
Additionally, straight and even teeth make for healthier gums, so by getting Invisalign, you're improving not only the appearance of your mouth but its overall health as well.
Nearly any imperfection that can be corrected by steel or titanium braces can also be addressed using Invisalign. The only difference is that with Invisalign, there is no hassle and inconvenience of heavy, restrictive metals.
Is Invisalign An Easy, Painless Procedure?
If you're reluctant to talk with your orthodontist about Invisalign because you fear long, painful procedures and frequent follow-ups, it's time to put those myths to rest. In reality, the Invisalign process is effortless and easy to endure if you follow these basic steps:
Call Labbe Family Orthodontics and ask about Invisalign braces.
Meet with your orthodontist for an initial consultation to ensure you're a good candidate for adult invisible braces.
Once you and your orthodontist have determined that Invisalign is a recommended treatment for your particular dental issues, you'll undergo the required preparation including digital x-rays, tooth impressions, and photographs of your teeth.
Next, aligners are specifically designed with you in mind. Your dental professional will temporarily bond fasteners to your teeth to which the aligners will adhere. You'll still be able to take them on and off, but the fasteners will stay in place until the entire treatment concludes, which for most patients, takes about a year.
Every one or two weeks, you'll receive a new set of aligners to help straighten and realign the placement of your teeth. These are produced using special Invisalign software, which predicts where your teeth should be at various steps throughout the treatment. As you break in each new set of aligners, it may feel as though your teeth are being tugged, and in effect, they are. This may feel uncomfortable at first, but as time progresses, your teeth will shift position and each aligner will feel more comfortable. You'll be able to see the progress as your smile improves day by day.
For your aligners to perform well, you must wear them between 20 and 22 hours each day. This means you'll sleep in them too. You may, however, remove them for short periods of time such as before meals or to participate in sports. You'll also take them off for cleaning. Brush and floss your teeth as usual, then clean and rinse your aligners before replacing them, just as you would contact lenses. This ensures that you remove any food particles that could contribute to decay.
After your treatment concludes, you'll be left with an improved smile featuring perfectly aligned teeth. You may be required to wear a retainer afterward to help keep your teeth from reverting to their previous positions, but this depends on your individual circumstances, as well as on the opinion of your orthodontist.
Do Most Insurance Plans Cover Invisalign?
The most important question to ask yourself is this: Can you afford to not maintain your oral health? Poor dental habits missed appointments, and neglected teeth impact your reputation and overall health. Tooth decay, mouth sores, and bad breath are all symptoms of poor oral hygiene, and they all range from uncomfortable to downright painful. Take care of your teeth and gums now by asking your orthodontic professional about Invisalign.
When you're ready to take the steps necessary to improve your smile, call Labbe Family Orthodontics at (410) 267-7300. Since 1977, we've been brightening Maryland's faces with our friendly and experienced orthodontists who genuinely care about the families they're impacting. Regardless of which type of oral problems your teen or your aging family member is experiencing, there's a good chance Invisalign can help.
Source