How do you find the best orthodontist for your family ? What should you look for in a doctor? In the staff? In the office? What qualities set the best apart from the rest? Use these tips to find an orthodontist in Maryland who will take care of you and your children.
Ask Around
Family and friends are your best resource. You know them and you trust them. Ask them who they recommend, and then ask them why they recommend that doctor. Was the orthodontist friendly? Competent? Did the doctor explain everything upfront? Now ask about the staff since they're a big part of any experience. Did they go out of the way to help? Were they upfront about pricing?
At Labbe Family Orthodontics, we light up with pride every time one of our satisfied patients gives a glowing testimonial. With so many loyal patients, we can't stop smiling around the clock.
Research Online
At the very least, visit the orthodontist's website to learn a bit more about the practice. How long have they been treating patients? Where did the doctor(s) go to school and do their training? What kind of insurance do they take? Finally, read some online reviews. They'll never replace personal recommendations (you never know who's on the other side of that computer), but they can still give you a sense of what to expect.
Choose Experience
Experience is (nearly) everything. When given a choice between a novice and a seasoned veteran, always take the latter. How much experience is enough? Take Dr. Stephen Labbe as a measuring stick. One of the most experienced, most qualified orthodontists in the country, he served as a former staff member at Prince George's Hospital, where he taught for ten years in the Dental Residency Program.
Now he brings his expertise to his Maryland practice. Currently among the top one percent of Invisalign providers in the nation, he continues to employ cutting-edge techniques to help his patients find their best smile.
Go Local
Don't neglect the convenience factor. Most likely, you'll want an orthodontist that works nearby. Proximity means you won't have to commute long distances or rush to make your appointments. That doesn't mean you should always choose the closest orthodontist, but it does mean you should balance everything else on this list with accessibility. With four locations in Annapolis, Bowie, Crofton, and Greenbelt, Labbe Family Orthodontics makes it easy on everyone.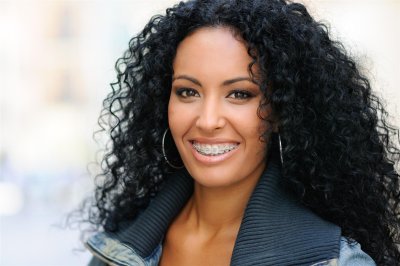 Investigate Financing
Will the office work with you when it comes to payments? Today, many families struggle to make ends meet, and orthodontic treatment can be a large investment. Payment plans ease the burden and allow families to enjoy the benefits of first-class care without the upfront costs. The staff at Labbe Family Orthodontics, for example, will always work with you to establish flexible financing options.
Inspect the Office
A clean office is a sign of a healthy practice. The first time you visit any orthodontist's office, look around. Do you mind spending considerable time there? Is it hygienic? Is it comfortable? Is the waiting room big enough?
At Labbe Family Orthodontics, you'll love our clean, comfortable office and they offer a refreshment area to make your stay as comfortable as possible. As soon as you step into our office, you'll know you're in good hands.
Make a Consultation Appointment
Labbe Family Orthodontics provides all new patients with a complimentary consultation. That first appointment is your chance to evaluate our practice. No strings attached. No money owed. We know you'll love the care you receive.
Come see for yourself what sets us apart from the rest of the pack. Schedule your free consultation appointment today.